OUR SERVICES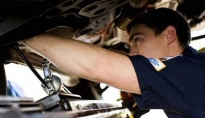 For mechanical repairs, your local NAPA AutoCare Center in the Nashville, Tennessee area can provide you with a number of benefits, the foremost being integrity. NAPA AutoCare Center owners know that, as a consumer, you have the right to choose where you decide to take your vehicles for service. Therefore, NAPA AutoCare Center owners provide services you can trust.
Quality Service, Every time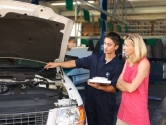 Maintaining and repairing today's vehicles can be a pleasant experience when you deal with professionals. Your local NAPA AutoCare Center team can recommend a preventive maintenance program that is right for each vehicle your family owns, saving you time and money in the long run.
Below are some of the many auto repair services that we offer:
Tune ups
Wheel Alignment
Engine Repair
Smog & Emissions Testing
Tire Service
Exhaust System
Suspension
Electrical
Full Brake Service
Shocks
Oil and Lube
Suspension and Shock Repair

Belt and Hose Replacement
Diesel Service and Repair
Fuel Injection Service
Transmission
Power Steering
Cooling System Flush
Preventative Maintenance
Air Conditioning Service
Complete Diagnostic Services
Towing
Batteries
To learn more about our NAPA AutoCare Centers and the NAPA AutoCare Peace of Mind Warranty, please click here.